Each breath, each tiny movement affects the accuracy of every shot. A soldier can train their breath they can train their body, but they can't train their scope.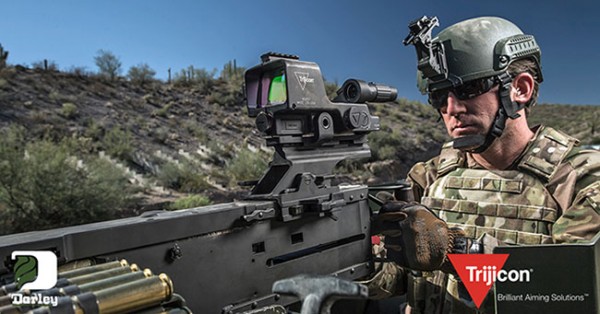 The scope is a defining factor in every round taken. If it isn't up to the level of the soldier the shot will miss its mark. Trijicon produces optics fit for the elite and highly trained.
When conditions suck a soldier needs an optic with unparalleled durability, there's no time in a firefight to adjust zero. Trijicon's optic durability is legendary among former and active military personnel. Their ACOG and VCOG scopes are durable and nearly indestructible. They were designed to be dependable and able to adapt to the situation on hand.
It's here where the majority of Trijicon's products are designed, engineered, machined, and assembled. Manufacturing in the U.S is second to none. It's no surprise that Trijicon offers some of the most durable optics in the industry.
One of Trijicon's most notable offerings is their ACOG. It comes in a variety of different versions including the ACOG 6x48mm Green Chevron .308, ACOG 4x32mm Red Chevron .223, and the ACOG 3.5x35mm Red Chevron BAC .223 Flat, no matter the job Trijicon has an optic for it. The goal of the ACOG is to provide the best sight no matter the lighting conditions. It achieves this by using an illuminated reticle and incredibly high-quality glass lenses. The illuminated reticle adjusts the brightness based on the available light. The glass lenses are second to none they offer a clear view with no distortion. It's no surprise the ACOG is a popular choice amongst the U.S. Military.
If you want to procure Trijicon optics for your group through TLS visit Darley Defense. We will help you with the procurement process from the very beginning to the end.