The Akron Brass Company, a longtime Darley Partner, is the leading global manufacturer of high performance products, engineered and tested for superior fire suppression and emergency response needs. With a culture that thrives on challenges, Akron Brass, like Darley, continues to design and develop products and systems for those we care about most – our customers.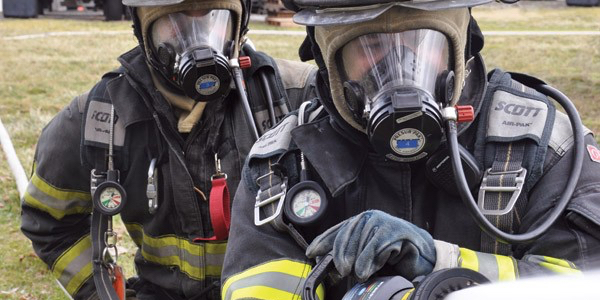 Akron Brass is committed to providing the best in life-safety equipment to help you perform your job safely and efficiently. Whether the field is emergency services, natural resource extraction, petrochemical processing, airline operation, or other industries around the world, Akron delivers customized, complete and integrated solutions to meet the challenges we know you face on a daily basis.
Since its inception in 1918, Akron Brass has been an industry leader in handline nozzles, monitors, and valves but the company has evolved into so much more. From reels, to scene lights, to multiplexing, Akron Brass continues its product development adding to its portfolio of high-quality life-safety products.
With a focus on innovation, Akron Brass develops products suitable for unique applications that include
fire suppression, decontamination, tank and equipment wash-down, vapor mitigation, and more. In addition, the Weldon division of Akron Brass provides a complete offering of lighting devices and customized electrical control solutions for specialty vehicle markets.
Headquartered in Wooster, OH, Akron Brass has grown to include manufacturing facilities in Washington, IL, and Columbus, OH, with sales offices in Beijing, China and Dubai, UAE.
At the end of the day, the difference for Akron Brass is its people. With nearly 400 employees and the largest global Sales Team in the industry, they are committed and focused with Darley on serving you – our customer.