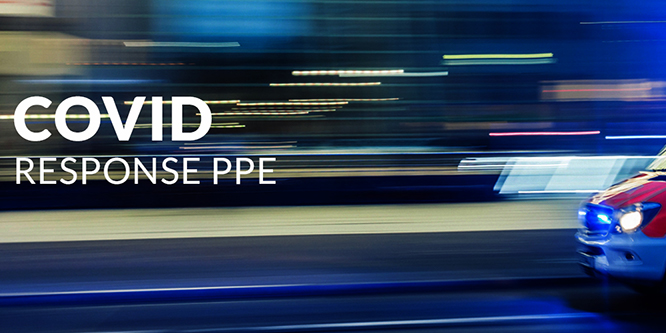 The unprecedented COVID-19 pandemic is causing challenges for many when it comes to sourcing even the most basic response essentials. As a Prime Vendor to the Defense Logistics Agency, and with over 112 years of past performance serving our Nation's First Responders, we are standing by to assist however possible.
We are currently working closely with numerous supply partners to stock essential items such as: face masks, sanitizers and protective gloves. This situation, and the availability of response-focused equipment in critical demand, is changing by the hour. While we cannot guarantee availability of supplies from industry, we can work with you to better understand availability, and if appropriate, assist with identifying alternative solutions.
Our relationship-based, long-term partnerships with numerous suppliers allows us to help government agencies and first responders to resource critical equipment and services needed to address the COVID-19 pandemic. If you're a Firefighter and First Responder, please reach out to us directly or using the below form. For our Federal Agency and DoD customers, the fastest way to source these items is through the DLA TLS FESE contract. Please reach out if we can assist you with this process.
To learn more about Darley's COVID-19 Response Equipment Capabilities click here.
To shop COVID-19 Response products online click here.
To download our COVID-19 capabilities brochure click here.
Please call 1.800.323.0244 or request a quote to confirm availability.