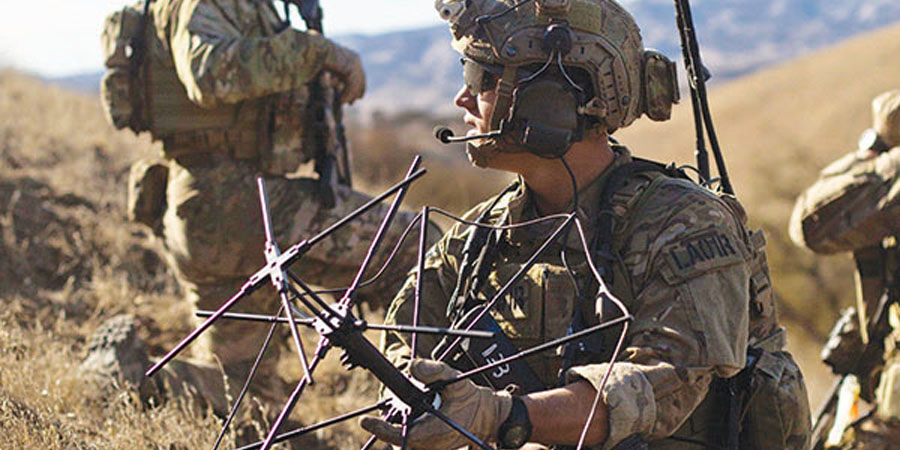 On January 5, 2021, the Defense Logistics Agency (DLA) awarded Darley Defense a contract on the 5th iteration of the Special Operational Equipment (SOE) Tailored Logistics Support (TLS) Program.
This contract will allow Darley to continue its legacy of contributing to the Nation's defense. In World War II, Darley was awarded the Army-Navy "E" Award for excellence in production. Today, Darley continues to produce, but the TLS contract is about distribution, requiring different operational excellence and expertise.
As part of the contract, Darley is one of six "prime vendors" tasked with vetting the supply chain and logistically facilitating the sale of commercial-off-the-shelf products to Federal customers. This is exciting because the contract is designed for rapid procurement of existing products, so delivered solutions are cutting edge and don't have to wait for the long traditional procurement cycles. The title of the contract does not limit who can purchase through it, Federal, State, and local entities all qualify to purchase through TLS. The scope of work under the SOE TLS program includes the total logistics support for the special operational equipment requirements of DLA customers to include military installations, federal agencies, and other authorized DLA customers located worldwide.
In the past 12 years, the defense division has grown to a team of about 50 employees, many of whom are outside sales reps. Most of these reps are veterans of the U.S. military and bring with them tactical knowledge and an understanding of how the equipment they sell is used. This commitment to relationship-based sales is also part of the Darley legacy of excellent customer service. As the team grows, so does our need to support that team.
Changes to the company have included: an increased line of credit to finance more large defense opportunities and processing mapping to become IS0 9001:2015 certified to better serve the contract and our customers. Leader development training and team expansion are also top of the list for 2021 to further increase our competitive advantage in this market. Last year, Darley Defense facilitated the sale of over $600 million in equipment and services and our goal is to make that $1 billion by 2025.
"This contract is really our license to sell to the DOD," said Paul Darley. "We are proud to be able to serve our defense and other federal customers for another 10 years under this milestone contract. Our team is strong, and we are well-suited to assist our military customers in meeting their capabilities for their ever-evolving mission sets.
Learn more about Darley Defense here.